Day 2 :
Keynote Forum
Senshu University, Japan
Time : 09:30-10:15

Biography:
Hirokazu Osada is a Professor at Department of Psychology, Senshu University, Japan. As a certified Clinical Psychologist, he has a long professional career of conducting early intervention/family intervention for children with neurodevelopmental disorders, especially for Autism Spectrum Disorder (ASD) and ADHD. He also applied brief psychotherapy (solution focused brief therapy) especially for adolescents with ASD. As a researcher, he has mainly used an epidemiological method for screening target disorders in general population. Also, he has been using qualitative approach, when he conducts research for generating hypothesis in his target population. His other interest is focused on Trans-cultural Psychiatry.
Abstract:
Statement of the Problem: According to a nationwide school survey (elementary and junior high schools) by MEXT (the Japanese Ministry of Education, Culture, Sports, Science and Technology) in 2012, homeroom teachers reported that 6.5% of pupils in regular classes might have neurodevelopmental disorders (i.e. Autism Spectrum Disorder; ASD, Attention-Deficit/Hyperactivity Disorder; ADHD, and/or Specific Learning Disorder; SLD). As students being older, the rates gradually lessened. About 38.6% of them, who were regarded as having neurodevelopmental disorders by homeroom teachers, didn't have any special supports. 18.4% of the students were recognized as children with special needs; however, 6% of them remained free from any appropriate help. MEXT concluded that all school teachers MUST take training workshops related to neurodevelopmental disorders as soon as possible. 
Recent Research: I conducted the first nationwide epidemiological study among teachers, asking about ASD. While MEXT's survey ask only homeroom teachers, I asked all kinds of teachers (i.e. principal, vice principal, regular class teacher, resource room teacher, special support class teacher, school nurse, and school counselor). To clarify Japanese elementary school teachers' knowledge of ASD, comparing their knowledge with health care professionals' knowledge and attitudes of Pakistan. I conducted a simple random sampling and chose 2000 elementary schools from all over Japan. 345 schools (collection rate: 17.25%), total of 1663 participants anonymously responded the questionnaires. To collect demographic data, we asked age, gender, attribution (regular class teacher, resource room, special needs class, school nurse, or other), teaching experience (years), and experience with ASD (Y/N); Asking about the diagnostic criteria of ASD, consisting of 10 characteristic behaviors for diagnosis; General beliefs about ASD, consisting of 22 statements, most of which were common misconceptions about ASD. I would like to present findings of my resent research in my keynote speech.
Conclusion & Significance: Japanese Teachers are certainly endeavoring to improve their knowledge and attitudes to students with ASD. What we need is nationwide increase of "Mental Health Literacy of ASD." In Japan, although there are NPOs (or NGOs) or other organizations, which support children with ASD and their family, they don't have strong impact to "Japanese general populations." For instance, "Autism Speaks" can be one of the best models. I dare to say as my personal "delusion dream," if "Autism Speaks Japan" were established in Japan, mental literacy of ASD would dramatically increase among Japanese general populations. For the sake of it, not only researchers, related mental health professionals, and/or advocates but also policy makers should try to approach stakeholders to establish more powerful organizations to support and empower children with ASD and their family for brilliant future in Japan.
Keynote Forum
Dokuz Eylul University, Turkey
Time : 10:15-11:00

Biography:
Digdem M Siyez is a Professor in the Department of Counseling and Guidance at the Dokuz Eylul University in Turkey. She received her PhD in Counseling and Guidance at the Dokuz Eylul University. Her current research interests include Sexual Health, Gender, Adolescence Development and Prevention.
Abstract:
Statement of the Problem: Infertility is a disease of the reproductive system defined by the failure to achieve a clinical pregnancy after 12 months or more of regular unprotected sexual intercourse. Infertility is more pervasive in developing countries than developed countries. It is observed that studies on the level of knowledge about infertility in Turkey are very limited and these studies were carried out in small samples. The aim of this research was to examine the knowledge levels of university students on infertility.
Methodology & Theoretical Orientation: Participants were 9693 Bachelor's students (51.6% female, 48.4% male) from 21 universities in Turkey. The data was collected via Infertility Knowledge Test which is developed by the researchers. The responses to the Infertility Knowledge Test, which consists of 33 items, are marked as "true", "false" and "do not know".
Findings: An important finding obtained from this study was 68.4% of the respondents knew that women's fertility potential decreased after age 40 compared to 20 years old, while 10% of the participants knew that sperm quality in men deteriorated with age and 23.6% of the participants knew that age was a determining factor in male infertility. The majority of participants knew that smoking, drugs and exposure to heavy chemicals could cause infertility. More than half of the participants didn't know that timing of sexual intercourse and being extremely weak could cause infertility.
Conclusion & Significance: It can be said that the participants' knowledge level about infertility was low and participants were not aware of some of the preventable risk factors related to infertility. For this reason, it is recommended that awareness raising activities should be undertaken
Break:
Networking & Refreshments Break 11:00-11:15 @ Foyer
Keynote Forum
Ain Shams University, Egypt
Time : 11:15-12:00

Biography:
Eman A Zaky is a Professor of General, Behavioral and Developmental Pediatrics, and Clinical Genetics, Faculty of Medicine, Ain Shams University, Egypt. She is the Co-founder and current Head of Child Psychiatry Clinic, Children's Hospital, Ain Shams University. She has completed her MS, MD, and PhD degrees in Pediatrics from Ain Shams University while she has completed her DPP from the conjoint board of United Medical and Dental Schools of London and Ain Shams University, Faculty of Medicine. She has special interest and experience in Developmental and Behavioral Pediatrics and Clinical Genetics. She is an Editorial Board Member and a Reviewer of many international journals and a member of many national and international specialized societies and associations in her fields of interest and expertise.
Abstract:
Violence is around us everywhere. It is a very challenging issue that needs to be adequately addressed, explored and understood. In the vicious terrifying circuit of violence, children and adolescents could be witnesses, victims, and/or perpetrators. Violent behavior of any individual is a very serious and alarming sign whatever the age of the violent person is and it must be early and efficiently recognized and dealt with to avoid unrepairable consequences. Children and adolescents are the future of any community and it is advisable to raise them in a biopsychosocial healthy environment to secure their journey to adulthood. Creating awareness about the importance of minimizing the exposure of youth to violence at home, school and neighborhood as well as in the media is crucial to reduce the increasing prevalence of violence all over the world. Early recognition of violent behavior with implementation of early intervention modalities is the cornerstone of prevention of this dangerous pattern of behavior and its catastrophic consequences.
Session Introduction
Society of Emotional Intelligence, UK
Time : 12:00-12:35

Biography:
Jacqueline A Hinds is a certified Emotional Intelligence Coach (CEIC) and Leadership Consultant. She has worked within the National Healthcare Service for over 10 years; in two of the largest merged healthcare organisations in UK and Europe. From 2006–2010 she was the Leadership Development Consultant pre-and post merge of Imperial College Healthcare NHS Trust and from 2010–2015 she was Education Academy Training Manager pre-and post merge of Barts Health NHS Trust. She is now Chair of the Society of Emotional Intelligence, UK Chapter and an independent Consultant working on various coaching assignments, women's empowerment programmes, personal and leadership development projects in the community.
Abstract:
Statement of the Problem: Leading transformation in healthcare has tremendous advantage in improving the services, patient experience and care within the National Health Service (NHS). It also bears the scars and, has had a significant impact on staff undergoing the transformation and, in a large majority of cases, impairing their duty of care to the patients and services under their care. The concept of Emotional Intelligence (EI) in healthcare, although not referred to or identified as an integral part of the healthcare infrastructure, is interwoven into everything that is delivered as part of a service provision. In fact, EI is crucial throughout all levels of employees within healthcare and not just senior managers or leaders; the knowledge of EI enables individuals to understand their emotions, emotional meanings and to reflectively regulate these emotions whilst transitioning through change initiatives and periods of significant and sometimes, rapid transformation. Not all healthcare transformational projects have been successful in the past, some have been more transactional and results driven, which has led to employees feeling pressured and disturbed about the changes that were taking place and often, being emotionally unstable or stressed because of the changes at that juncture. Experiences within two of the largest merged healthcare organisations in the UK, has brought forth a cornucopia of knowledge and experience around leading transformational change in the healthcare and the role of emotional intelligence. Experiences in effective transformational change and, the fallout of transactional change initiatives, has resulted over the years in a significant rise in organisations requesting external consultants to deliver conflict resolution and more recently, anger management training within their establishments. The presentation will highlight some examples of where emotional intelligence has made a significant contribution to leading smoother transformation initiatives within the healthcare.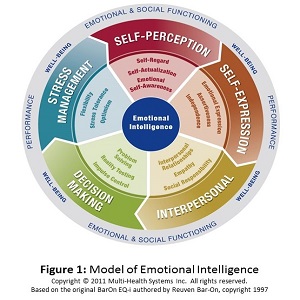 Psychiatry | Child and Adolescent Psychology | Psychology | Dissociative and Addictive Disorders | Recovery and Psychotherapy | Psychosis and Adverse Behaviour |psychiatric mental health nursing
Location: Olimpica 3+4
Chair
Erez Yaakobi
Ono Academic College, Israel

Co-Chair
Einat Kaufman
Kaufman therapy, Israel
Session Introduction
Eskisehir Osmangazi University, Turkey
Time : 12:35-13:00

Biography:
Hulya Kok is a Doctoral Student in Nursing and a Research Assistant at the Faculty of Health Sciences of the Eskisehir Osmangazi University. She holds a Master's degree in Psyciatric Nursing from the Gazi University.
Abstract:
Objective: Organized as descriptive research, the present study aimed to investigate the internalized stigma, self-esteem and perceived social support levels in schizophrenia and bipolar disorder patients who were followed at a psychiatry polyclinic.
Method: The study was conducted with 162 schizophrenias and 200 bipolar disorder patients who applied for treatment at two state hospitals and one university hospital. Data for the study were collected using patient information forms, the Internalized Stigma of Mental Illness Scale (ISMIS), the Rosenberg Self-Esteem Scale (RSES) and the Multidimensional Scale of Perceived Social Support (MSPSS).
Results: The ISMIS mean scores showed statistically significant differences based on the diagnoses of the patients, awareness of the diagnosis, suicide attempts and regular psychiatric care among the patients (p<0.05). The ISMIS mean scores of patients with the diagnosis of schizophrenia were significantly higher than those of the bipolar disorder patients (p<0.05). The ISMIS mean scores of the patients who did not know their diagnoses, who attempted suicide and who did not attend follow-ups regularly were higher (p<0.05) There was a positive correlation between the ISMIS and RSES scores of the patients (r=0.671; p=0.000). In contrast, there was a negative correlation between the ISMIS and MSPSS scores (r=-0,411; p=0.000).
Conclusion: The less self-esteem and perceived social support that the patients had, the greater the internalized stigma was. Thus, planning and conducting initiatives to increase self-esteem and social support for patients have become significant.
Central South University, China
Time : 13:00-13:25

Biography:
Prof. Yuping Cao, got the Ph.D degree in Psychiatry and mental Health in 2006. Since joining the Central South University, she has been involved with studies related to psychotherapy, and got several national grants about psychotherapy. She was edit-in-chief of two books on psychotherapy and psychological intervention, and modulated and normalized the ten kinds of psychotherapy methods in China firstly, which was founded by Ministry of Science and Technology of China.
Prof. Yalin Zhang got the Ph.D degree in Psychiatry and mental Health in 1998. Since joining the Central South University, he has been involved with studies on psychotherapy, and got several national grants about psychotherapy. He worked as a deputy dean of department of psychiatry in 1995-2011. He was edit-in-chief of ten books on psychotherapy and psychological intervention, and modulated and normalized the ten kinds of psychotherapy methods in China firstly.
Abstract:
Statement of the Problem: The psycho-counseling and psychotherapy have been developed in China since two decades, and the practitioners are growing. However, these practitioners' professional backgrounds have not been well studied previously. This paper is set to explore their professional backgrounds nationwide in China.
Methods: It was a cross-sectional nationwide survey. Multi-stage sampling by regions and cities combined with cross-control quota sampling by disciplines was used, and then face-to-face interview was conducted. According to the administrative divisions by Chinese government, the whole China was divided into 6 regions. In each region, the sampling cities were divided into 3 city-level. And the sampling disciplines included three, which were health-care system, educational system and other department practitioners. A quota sample of 200 practitioners was selected from each region. Each discipline covered one third of sampling both in each region and each city-level.
Findings: A total of 1232 practitioners were interviewed face-to-face. 70.4% was female and 29.6% was male. The mean age was 37.0±8.4 years (range from 21 to 80 years). As to educational level, 68.8% of all the practitioners were with undergraduate degree, 31.0% with graduate or postgraduate degree, only 0.2% with high school level. As to professional background, 49.6% of the practitioners were with psychology, 36.0% with medicine, 17.5% with pedagogics, and 25% with other background such as law, finance, engineering, management, Chinese literature, nursing, IT, chemical, trading, tourism science, agriculture, sociology and nutriology, et al. Among non-psychologists, 61.7% of the practitioners learned psychological knowledge from the training class, 22.2% learned from the conference, 39.6% from refresher course, 27.7% from the supervisor, 19.6% from web-based training, and 51.4% learned by themselves.
Conclusion & Significance: Although the educational level of the practitioners of psycho-counseling and psychotherapy in China is not low, less than half of them were with background of psychology, and more than half of them learned by themselves. It suggested that the practitioners of psycho-counseling and psychotherapy in China need more normalized guideline and training.
Break:
Lunch Break 13:25-14:10 @ Restaurant
B P Koirala Institute of Health Sciences, Nepal
Time : 14:10-14:35

Biography:
Dr Sapkota is Additional Professor and Head in the department of Psychiatry at B P Koirala Institute of Health Sciences, Dharan, Nepal(BPKIHS). This University has adopted innovative medical education with integration of education and service adopting concepts of "Teaching Districts" for its students and quality service for the community
Abstract:
Background: Studies have shown that there is an association between anxiety and depression in mothers of children having intellectual disability with poor quality of life (QOL) in mothers of such children.
Objectives: The objectives of the study are: 1. To describe the clinico-socio-demographic profile of mothers of intellectually disabled children. 2. To investigate the relationship among anxiety and depression with quality of life in mothers with intellectually disabled children.
Materials & Method: Mothers (N=31) whose children's IQ score was below 70, were enrolled in to the study with their informed consent. Depression and anxiety disorders were diagnosed as per ICD 10. Severity of depression was measured with BDI and anxiety symptoms with STAI. WHOQOL-BREF was used to assess quality of life. The relationship among anxiety, depression and QOL were analyzed using diagonal matrix, ANOVA and Pearson correlation test.
Results: The mean age of participants was 50.23 (SD=6.11), BDI score was 13.65 (SD=11.301), STAI score was 53.90 (SD=15.821), and WHOQOL-BREF in all four domains was 290.90 (S.D=49.42). There was significant correlation between BDI and STAI (P=0.01, r:0.651) and the three domains of WHOQOL-BREF (P=0.01, r:0.821, 0.843, 0.635 respectively) scale except environment domain. Among the participants, 48.4% (ICD 10) had depression of varying degree along with 54.8% depression as per BDI cut off score. Anxiety disorder was seen in 22.6% as per ICD 10 but as per STAI, it was 53.90 (SD=15.821) which was statistically significant (p:0.01, r:-0.507). Depression when compared with no diagnosis persons has poor quality of life in WHOQOL-BREF physical domain (p:0.002) but when compared to anxiety or both, it was not statistically significant.
Conclusion: The findings of this study revealed that mothers of children having intellectual disability have high level of anxiety and depression which indeed had impact on quality of life.
University of Bucharest, Romania
Time : 14:35-15:00

Biography:
Simona Trifu is a MD Psychiatrist. She is a Professor in the Faculty of Psychology and Educational Sciences, University of Bucharest; Lecturer at Faculty of Medicine, University of Medicine and Pharmacy "Carol Davila" Bucharest. She has a Doctoral Degree in Psychology and in Medicine. She is a full time Member of International Psychoanalytical Association. She pursued Master's Degree in Public Health Management. She has published 10 books and is also the author of many articles presented in several international scientific worldwide conferences.
Abstract:
Motivation: Making a differential diagnosis between schizoaffective disorder with major depressive episode and paranoid schizophrenia is difficult. It is difficult to make a clear difference in this case as the patient is at the threshold of neurotic versus psychotic, the intensity of ideation phenomenon being very high and specific to both disorders, it is required to assess life history information and history of the disorder as well as the emotional presence of the patient in the clinical interview.
Objective: In this case study, we suggest a comparison with specialty literature but also with evaluating a profile of the disorder, marked by a psychiatric illness in which the person shows both affective symptoms (depressive or maniac) and symptoms of schizophrenia (such as delusions, hallucinations).
Hypothesis: Highlighting the diagnosis of schizoaffective disorder is difficult, symptoms of the patient are oscillating between paranoid elements (paranoid schizophrenia) and affective elements (schizoaffective disorder). These oscillations are based on a fragile ego structure with cognitive rigidity.
Results: The study outlines a personality profile immature-dependent, based on interpretativity, with passive-aggressive elements, sensitivism, sensitivity to rejection, psychotic operation (through the intensity of the feelings of date) and through psychotic elements manifested in the past (auditory hallucinations, as voices). Also, the basis of the transfer and counter transfer elements identified, the emotional resonance is low, with a risk of psychotic decompensation.
Conclusions: Depressive schizoaffective disorder is characterized by presence of both depressive symptoms and those of schizophrenia in the same period. Depressive symptoms include: depressed mood, reduced interest, sluggishness, low energy, difficulty concentrating, insomnia, loss of appetite, feelings of despair. During the same episode are present symptoms of schizophrenia such as: hallucinations, delusions of control, state of hyper vigilance, delusions injury.
Global Minds (Private) Limited, Sri Lanka
Time : 15:00-15:25

Biography:
Prasanna Jayatilake has his interest and practice in the branch of Applied Psychology on Mindfulness and its practical applications in counselling. He employs the Buddhist Concept of Mindfulness (BCM) in counselling, which is universal and highly effective technique to enhance consolidated therapeutic outcomes of clients. While himself being a mindfulness practitioner, he helps clients to identify the root causes of problems by bringing their awareness about the true nature of the existence and be mindful about it. The regular practice of mindfulness would bring the potential of the clients to a level that they would not shake in any challenging life situation. In his 22 years of practice as a Counsellor, he has witnessed a marked recovery of clients in the said process. His motive of research is to establish a "Mindfulness Counselling" model, to benefit the clients in a more effective manner.
Abstract:
Mindfulness has gained much attention and inspiration from professionals, psychologists, and psychiatrists across the world. Many attempts have been made to integrate mindfulness into therapeutic interventions with many efforts to test its efficacy. Mindfulness can be used to treat a wide range of mental conditions including chronic stress, anxiety, depression, insomnia, bipolar disorder, etc. Researchers suggest that mindfulness helps to make neurobiological changes inside the brain which help to repair the disturbed neural connections. Even though there are evidences of some successful integrations, research also suggest that the concept "mindfulness" used in the contemporary practice is "not complete" and rather "narrowed down" or "diluted", with some evident weaknesses such as recurrent relapses. Therefore, this study was aimed at investigating the aforementioned "missing points". It was revealed that there had been an "incompleteness" occurred in cognitive change (Right View) which is a prerequisite for mindfulness in accordance with original Buddhist texts. Consequently, with no Right View (the ability to understand the true nature of the existence), such relapses could invariably occur. Furthermore, in the most accepted definition for mindfulness by Prof. Kabat Zinn, no information was found for such a cognitive change. Accordingly, just by "paying attention" it is hard to expect a cognitive change to happen and it may result in incompleteness and relapses in therapeutic interventions. In contrast, the psychotherapies based on the original ideologies in Buddhist mindfulness, were successful at making the above-mentioned cognitive change. Subsequently, clients are guided to be mindful about the "true nature", which can be mastered even in daily life events. With such gradual mindfulness practice, anyone would get a better understanding about themselves and the nature of their existence. Mastering mindfulness with changes in cognition would result in more consolidated therapeutic outcomes. Further research may be needed to test the efficacy of this novel approach to enhance mental wellness of mankind.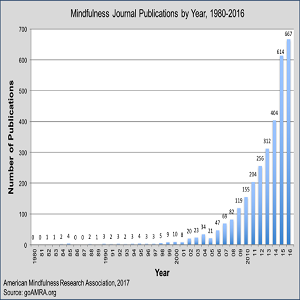 Complutense University of Madrid, Spain
Time : 15:25-15:50

Biography:
Angel Jose Salvador Casanova is a Medical Psychiatrist, Psychotherapist, Psychologist. She completed Master's in Drug Dependencies at the Faculty of Medicine of the University Complutense of Madrid. She is also an Associate Professor in Faculty of Medicine of the University Complutense of Madrid and Clinical Head of PSICOMED. She has been Head of Service of Socio-Health Programs of the Government's delegation for the National Drug Plan, Madrid, Spain.
Abstract:
Statement: The National Plan on Drugs of Spain (PNSD) is the axis in which centers and programs of attention to the drug addicts, acting from a Bio/Psycho/Social vision and endowed with multidisciplinary teams of professionals of diverse Disciplines (doctors, psychiatrists, psychologists, social workers, occupational therapists, etc.) work along. The PNSD incorporates general and specialized centers and services of the National Health System of Spain. The social fabric also intervenes through the devices that depend on the municipalities, non-governmental organizations, and self-help groups, complemented by duly accredited private resources. They have the following levels of care. Firstly, these resources have direct access being the gateway to the system. They can be derived to second level resources. Its accessibility and flexibility are maximum and its degree of exigency is low. Secondly, the therapeutic circuit is a good part of the process of assistance to the drug addicts. It includes the following resources: Specific Outpatient Centers for Drug Dependents (DAC). All of these resources may be appropriately derived from other resources at the same or other levels. At last, it is constituted by specific resources with a high level of specialization for the residential treatment of drug dependencies: Hospital Detoxification Units (UDH), Dual Pathology Unit, Therapeutic Communities (CT), to all the devices that form part of this level is accessed by referral centers or services with specialized treatment functions. Subsequently, these resources return the cases to the resources of the second level sent by the patient. Since 1985, the PNSD has been adjusting the care and reinsertion resources to the changes in the profiles of drug addicts and their needs.
Ege University, Turkey
Time : 15:50-16:15

Biography:
Yelda Kagnici, completed her bachelor degree in 1997, graduate degree in 1999 and doctorate degree in 2004 in Middle East Technical University, Guidance and Counseling Program. She worked as a counselor in METU Health Center between 1998 and 2000. Between 2001 and 2003 she worked as an intern counselor in Incarnate Word University Counseling Center, USA. Since 2004 she has been working as a faculty member in Guidance and Counseling program in Ege University. Her research interests are counselor training and supervision, multicultural counseling and adaptation of international students.
Abstract:
Statement of the Problem: Infertility is the inability to reproduce after twelve months or longer unprotected sexual relationship. Although infertility is not a life threatening illness, it is considered as a serious problem for both the individual and the society. At this point, the importance of examining attitudes towards infertility is critical. Negative attitudes towards infertility may postpone individual's help-seeking behaviors. The aim of this study is to investigate university students attitudes towards infertility in terms of socio-demographic variables (gender, age, taking sexual health education, existence of an infertile individual in the social network, plans about having child and behaviors about health).
Methodology & Theoretical Orientation: The sample of the study was 9693 university students attending 21 universities in Turkey. Of the 9693 students, 51.6% (n=5002) were female, 48.4% (n=4691) were male. The data was collected by Attitudes toward Infertility Scale developed by researchers and Personal Information Form.
Findings: It was found that female students, students who had sexual health education, who have sexual relationship experience, who have an infertile individual in their social networks, who have child plans, who have high caffeine usage and who use alcohol regularly have more positive attitudes towards infertility. On the other hand, attitudes towards infidelity did not show significant differences in terms of age and cigarette usage.
Conclusion & Significance: When the results of the study were evaluated in general, it was seen that university student's attitudes towards infertility were negative. The attitudes of students who have high caffeine and alcohols usage were high. It can be considered that these students are aware that their social habits are risky. Female student's positive attitudes might be explained by their gender role. The results point out that in order to decrease university student's negative attitudes towards infertility, there is a necessity to develop preventive programs in universities.
Break:
Networking & Refreshments Break 16:15-16:30 @ Foyer
Dokuz Eylul University, Turkey
Time : 16:30-16:55

Biography:
Bahar Baran, Assoc. Dr., Dokuz Eylül University, Department of Computer and Instructional Technology Education, Buca Izmir. She studies on the use of social media and multi-user virtual environments in education, educational video, multimedia and game development, the effect of computer games and internet on school bullying, multitasking with media, technology integration, information and computer literacy. She teaches multimedia design, distance education, research methods in educational technology.
Abstract:
Statement of the Problem: It is known that some factors associated with infertility have preventable characteristics and that young people's knowledge levels in this regard are inadequate, but very few studies focus on effective prevention studies on infertility. Nowadays, considering the households' utilization rates from technology and the Internet, it seems that young people have applied to websites as a primary source of information related to a health problem they have encountered. The aim of this research is to determine what university students want to learn about infertility and fertility and examine their views on the structure of the website.
Methodology & Theoretical Orientation: The sample of the research consisted of 9693 university students who study in 21 public higher education programs in Turkey. 51.6% (n = 5002) were female and 48.4% (n = 4691) were male. The Needs Analysis Questionnaire developed by the researchers was used as data collection tool in the research.
Findings: According to the findings, among the topics that university students wanted to study about infertility and fertility, the first topics were "Misconceptions about infertility" (94.9%), "Misconceptions about sexual behaviors" (94.6%), "Factors affecting infertility" (92.8%), "Sexual health and reproductive health" (92.5%), "Sexually transmitted diseases" (92.7%). Moreover, 91.5% (n = 8871) of the university students proposed to use frequently asked questions and their answers, 89.2% stated that expert video should be included, 82.6% requested animations and simulations, 76.1% proposed different content according to sex and 66% proposed different designs according to sex.
Conclusion & Significance: The findings are similar to the contents of the program carried out in other countries in terms of the topics to be studied. It is suggested to take into account the opinions of the participants during the design of website
King Saud bin Abdulaziz University for Health Sciences, Saudi Arabia
Time : 16:55-17:20

Biography:
Sawsan K Elgalad is Assistant Professor of Nursing at Psychiatric Nursing Department, King Saud bin Abdulaziz University for Health Sciences, King Abdulaziz Medical City. She has completed PhD in Psychiatric Mental Health Nursing.
Abstract:
Statement of the Problem: The family is an important factor affecting the patient's mental conditions and the course of recovery. Conversely, the patients also create enormous hardship for their family. Certain attributes of the family environment, like the expressed emotions, hardship in living, and attitude held by the family members toward their mentally ill are viewed as crucial to patients relapse.
Methodology & Theoretical Orientation: A socio-demographic and clinical data structured interview schedule, expressed emotion scale is used for assessing the expressed emotion components of family members, family attitude scale intends to measure the family emotional climate or "stress" within a relationship, and empathic attitude scale is measure of the support function of the family for the home cared patient. Hardships of family life scale is a measure of hardships in the living of the family caused by living with the patient.
Findings: Findings showed that family expressed emotion, family empathy, family attitude and hardship in living are risk factors for patients relapse. Among them hardship in living and family attitude were found to be statistically related to the incidence of relapse among schizophrenic patients. It can be noticed that family expressed emotion is significantly and positively correlated with family attitude, empathic attitude and Hardships of family life.
Conclusion & Significance: It has been found in the present study that the majority of the family caregivers had low expressed emotions. This indicates that positive emotions as support, compassion, acceptances are high among the studied family caregivers of schizophrenia patients who have relapsed. In spite of positive emotions, the patients are relapsing this is of course ridiculous as negative emotions have been known to cause relapse. This means that high negative expressed emotions, which have linked to frequency of relapse in schizophrenic patients in Western studies, are not seen in the present results